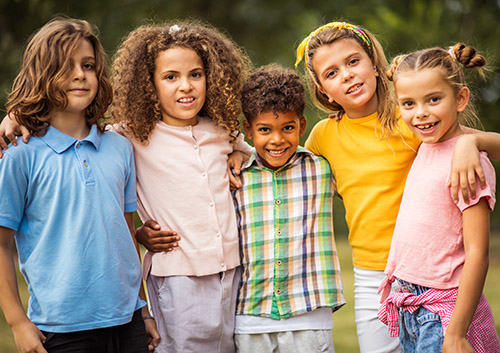 In a perfectly predictable world, your child's teeth would come in—and fall out—right on schedule, right in place. But life isn't perfectly predictable, and teeth can erupt—or fail to erupt—in their own time and in unexpected places. Let's look at a few of the ways your child's teething development can differ from "typical" schedules.
Sometimes a baby tooth is lost early because of injury or decay. And baby teeth are important for more than creating an adorable smile. These little teeth help your child with eating, speech, and jaw development. And they serve another purpose as well—they are essential place holders for your child's adult teeth.
When a baby tooth is lost too early, the neighboring teeth can drift into the open space. Adult teeth waiting to arrive will tend to erupt in any space left available, whether it's the right space or not. This can lead to bite problems and misaligned and/or crooked teeth. Depending on your child's age, and which and how many teeth are affected, your dentist might recommend a space maintainer.
Fixed space maintainers are attached to the lost tooth's neighboring teeth to keep them in place. Removeable space maintainers resemble retainers, and are usually recommended for older children. Both fixed and removable appliances serve to keep the baby teeth spaced apart just as they should be, preventing neighboring teeth from shifting to fill the empty spot, and making sure there's enough room for the adult tooth to arrive right on schedule and right where it belongs.
Losing baby teeth too early isn't the only punctuality problem that can arise with little teeth—sometimes baby teeth don't seem to realize when they've worn out their welcome.
The roots of baby teeth are much smaller than those of adult teeth. When a permanent tooth starts to erupt, it pushes against the root of the baby tooth above it. This pressure breaks down the root of the primary tooth, leaving the tooth loose and just waiting to fall out.
Sometimes primary roots don't dissolve, though, which means the permanent teeth will erupt beside those lingering baby teeth. The result is a double row of teeth. Because all these teeth in one small jaw can cause crowding and misalignment, it's a good idea to schedule a visit with Dr. Michelle Slezewski and Dr. Paul Engibous when you see two sets of teeth where only one is welcome! This is especially true for older children, when the molars start erupting.
When a tooth fails to erupt at all, it's called an embedded tooth. When a tooth is blocked from erupting, it's called an impacted tooth. Factors like the jaw size, tooth size, genetics, trauma, and medical conditions can affect eruption.
There's no perfect eruption schedule for every child. Even typical eruption charts provide a range of several months to several years during which baby teeth arrive, baby teeth are lost, and adult teeth appear. But any time you have any concerns about your child's tooth development, talk to Dr. Michelle Slezewski and Dr. Paul Engibous to see whether the situation will correct itself in time or whether treatment is recommended.
If the unpredictable occurs in your child's teething schedule, working proactively with our Anchorage, AK dental team is the best way to create a lifetime of predictably happy, healthy smiles.